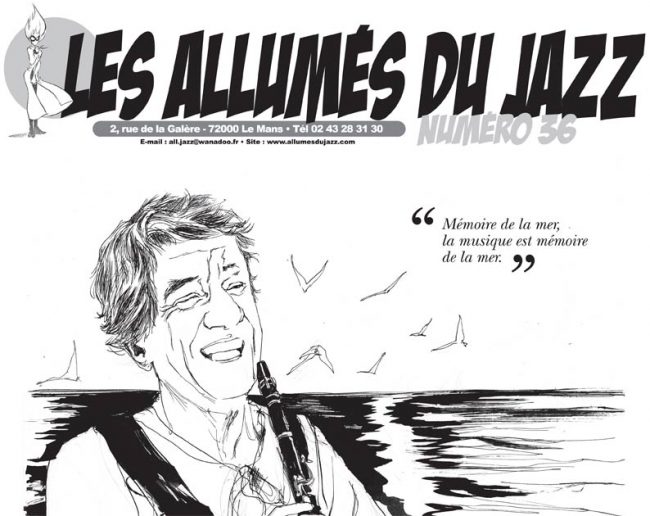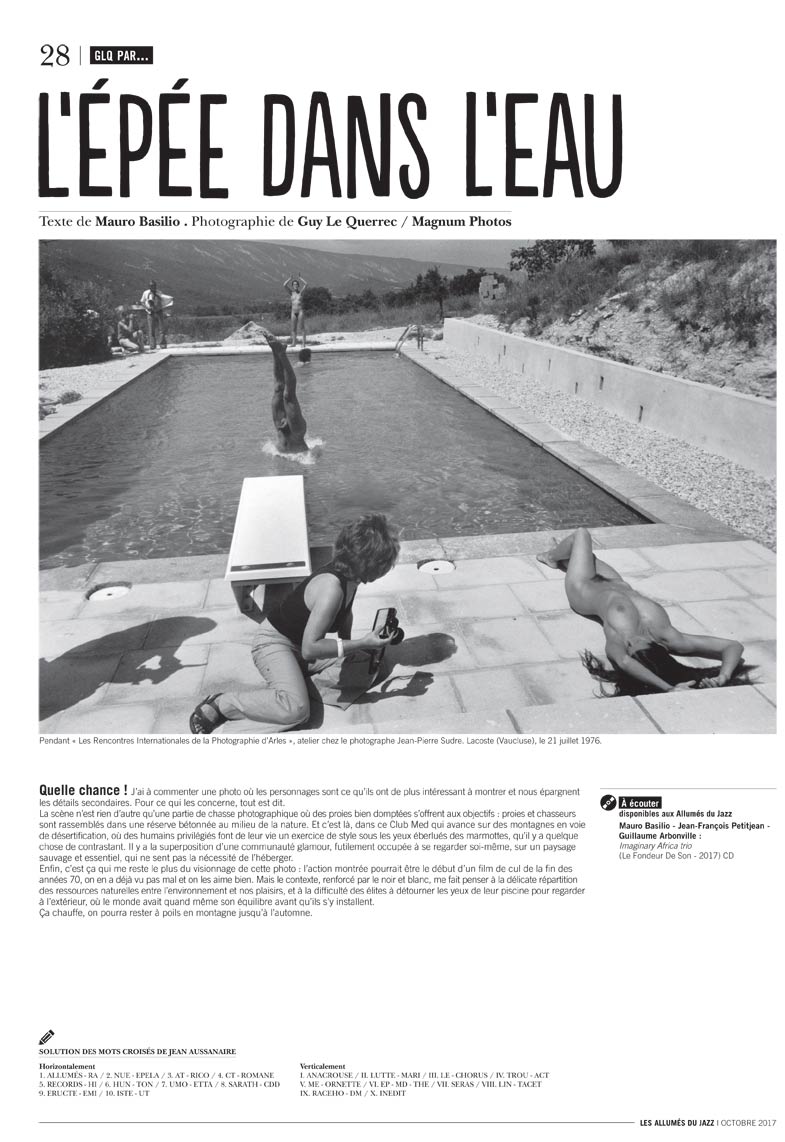 Chaque numéro des Allumés du Jazz a en dernière page une photo de Guy Le Querrec et un texte d'un musicien. Pour le numéro 36 du journal, octobre 2017, le musicien invité commenter la photo était Mauro Basilio.
Voici donc la photo et le texte. Cliquez sur l'image pour l'agrandir.
This entry was posted on Sunday, October 15th, 2017 at 11:41
You can follow any responses to this entry through the RSS 2.0 feed.
Tags: cello, electronics, jazz
Posted in: NEWS